FMC & Chinese Regulators Address Ocean Carriers About Freight Rates
It looks like the practices of ocean carriers during the pandemic and the resulting record-high freight rates have caught the attention of American and Chinese maritime regulatory authorities.
FMC Warns Carriers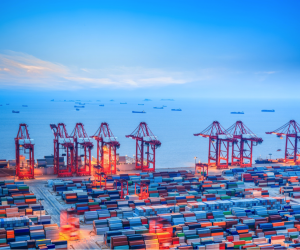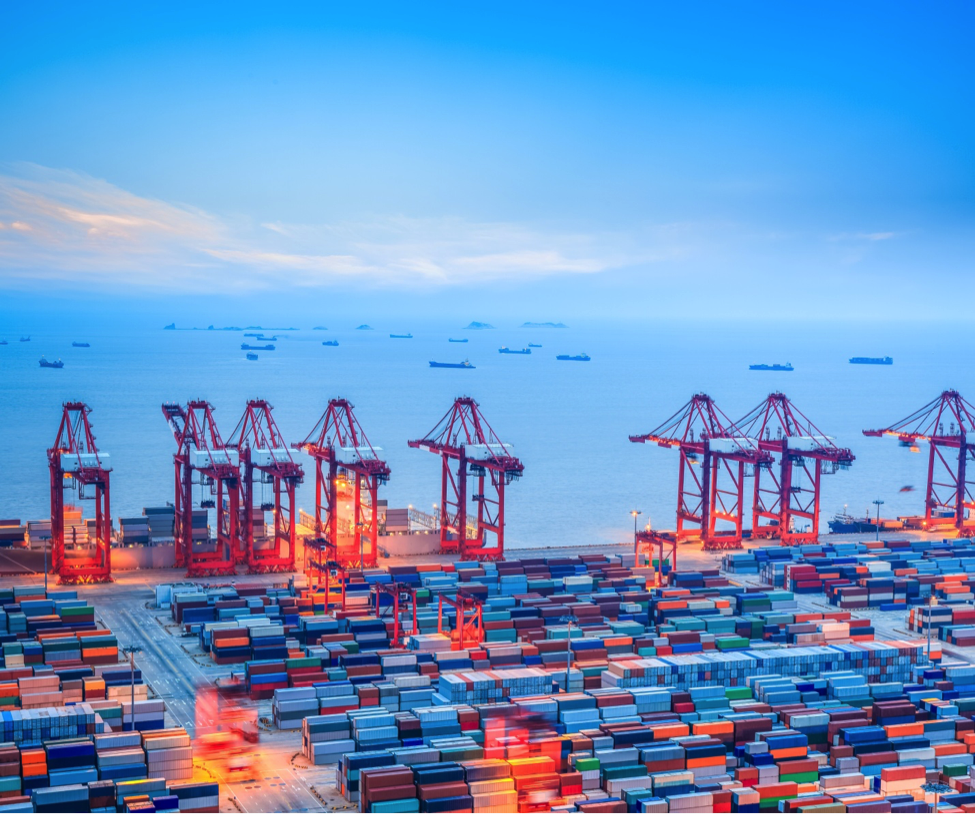 Last week (on Wednesday, September 16th), the Federal Maritime Commission (FMC) held a closed door meeting regarding ocean freight trade lanes and the actions of ocean freight carriers, both individually and as carrier alliances, during the pandemic.
After the meeting, the FMC published the following:
Market trends in trade lanes serving the United States and actions taken by both individual ocean carriers and global alliances in response to COVID-19 and related impacts to the shipping industry were the topics of today's non-public meeting of the Federal Maritime Commission.

The FMC regularly holds meetings to receive updates on international trade, the container shipping industry, and analysis of carrier agreement monitoring activities. The agency has heightened its scrutiny of markets, individual ocean carriers, and the three global carrier alliances in response to the unusual circumstances and challenges created by the COVID-19 pandemic. Today's meeting focused on those developments.

Specifically, the Commission received detailed reports that addressed trends in spot rates, longer term service contracts, utilization of equipment, blanked sailings, revenue trends, the policies of individual carriers and global alliances for service changes, and what notice must be provided to the FMC when there are blanked, cancelled, or amended voyages.

The FMC is actively monitoring for any potential effect on freight rates and transportation service levels, using a variety of sources and markers, including the exhaustive information that parties to a carrier agreement must file with the agency.

If there is any indication of carrier behavior that might violate the competition standards in section 6(g) of the Shipping Act, the Commission will immediately seek to address these concerns with the carriers. If necessary, the FMC will go to federal court to seek an injunction to enjoin further operation of the non-compliant alliance agreement.
The last paragraph serves as a warning to carriers that the FMC will take carriers to federal court over violations of anti-competitive practices that violate the Shipping Act of 1984. Potentially, such action could disrupt the carrier alliances that now dominate ocean freight shipping.
The summary of the section in question of the Shipping Act states, "Section 6(g) sets forth the standard under which the Commission may seek an injunction against a substantially anticompetitive agreement."
Would the FMC Really Halt a Carrier Alliance?
It seems unlikely the FMC would seek an injunction from the federal government that would order the discontinuation of one or more of the three carrier alliances dominating ocean shipping. The FMC has not stood in the way of these competition-shrinking vessel sharing agreements from the beginning of carriers' moves toward them.
Even when the three largest container shipping carriers in the world (at the time) – Maersk, MSC, and CMA CGM – formed what was to be the first major carrier alliance, the P3 Network, the FMC approved it. Ironically, it was China that halted the anticompetitive creation of the P3 Network.
Of course, no regulator stopped Maersk and MSC from dropping CMA CGM and forming the 2M Alliance or CMA CGM joining the Chinese-government-owned COSCO and other carriers to form the Ocean Alliance. In fact, government regulators did nothing to stop all the carriers across the ocean freight industry from consolidating the market until there were just three carrier alliances dominating it all. That's what enabled carriers to drop capacity below market demand and make freight rates soar with an onslaught of general rate increases (GRIs) in the middle of a pandemic.
Shippers, especially those who have been accusing carriers of unfair practices, are likely happy to see the FMC take notice of the situation; however, they're more likely to see some actual effect on the situation by China's recent action.
China Regulators Ahead of FMC Again
China went a step further than the FMC's closed door meeting by actually questioning carrier representatives in a surprise meeting on the Friday before the FMC even issued its warning. Greg Miller reports in an American Shipper article:
The China Ministry of Transportation and Communication questioned liner reps in a special meeting last Friday.

In the aftermath of that sit-down, concerns have been raised about carriers' ability to implement general rate increases (GRIs) and "blank" (cancel) sailings while averting future government backlash.

"The meeting in Shanghai was not something anybody was expecting," said Alan Murphy, CEO of Sea-Intelligence, in an interview with FreightWaves. "A lot of people had plans for the weekend that got canceled. Nobody was ready for that.

"I think the carriers are now mulling how best to address this," he continued. "The carriers are not going to blindly ignore the Chinese authorities. You can't do that."
Will Freight Rates to Drop in Response?
At least one GRI has been cancelled since that meeting between carrier reps and Chinese regulatory officials. It happened last week. Mark Szakonyi reported in a Journal of Commerce (JOC) article:
Two container lines executives — one with a Europe-based and the other with an Asia-based carrier — said Cosco Shipping has agreed to suspend a Sept. 15 general rate increase.
Frankly, Cosco dropping a GRI in apparent response to China isn't that significant, especially when you consider it is a Chinese-state-owned shipping company. Additionally, this is very late in the season for regulators to take much credit for dropping freight rates anyway.
Despite some experts predicting freight rates could still rise significantly in the upcoming two to four weeks, even climbing by as much as one thousand five hundred dollars per forty foot container according to one, we're approaching the Chinese Golden Week, which usually marks a decline in peak season shipping, even not uncommonly marking the end of international shipping's peak season in general.
I already wrote in a blog post last week that I'm not as bullish on October freight rates and volumes as many industry experts are. Cargo volume and freight rates don't look to be particularly low, but the month does not appear, at least to me based mainly on shipment numbers I'm seeing from Universal Cargo, like they will continue to soar at September levels. I expect to see volume somewhere between July and August levels, which isn't bad. However, the volume drop should be enough to result in rates finally beginning to come back down.
Therefore, if China talked to carriers about putting a cap on freight rates, as some of the mixed reports of what China said to carriers in the meeting a couple weeks ago claim, that's something of a non-issue. Maintaining these record high freight rates would be hard enough. Getting them to continue to grow would be quite a task for carriers.
Of course, blanked sailings has been how carriers have most managed to make freight rates so high this year. Some are saying China put pressure on carriers not to blank sailings. In fact, the language some are using (while others deny it) is that China instructed carriers not to blank sailings. Lately, carriers have been adding capacity to the market. However, there already have been blanked sailings announced for the upcoming Chinese Golden Week.
According to Greg Miller's Loadstar article, some have said that China asked carriers to reinstate blanked sailings during Golden Week. If carriers actually do feel pressure from China and don't cancel sailings during China's Golden Week and beyond to the point they'd like, we could see a rapid fall in rates with capacity well outpacing demand.