Under FMC Pressure, Carriers Ending Detention & Demurrage Fees When Ports Are Closed
Shippers have long complained about unfair detention and demurrage fees at the ports. A particular point of contention is getting charged for days when port terminals are closed, and it's literally impossible for shippers to pick up or drop off containers. Shippers are getting some good news on this point. Carriers are finally starting to end the practice of charging detention and demurrage fees on those days when port terminals are closed.
This is not an across-the-industry policy. However, there's a growing list of carriers that have announced they will stop charging detention and demurrage when U.S. port terminals are closed.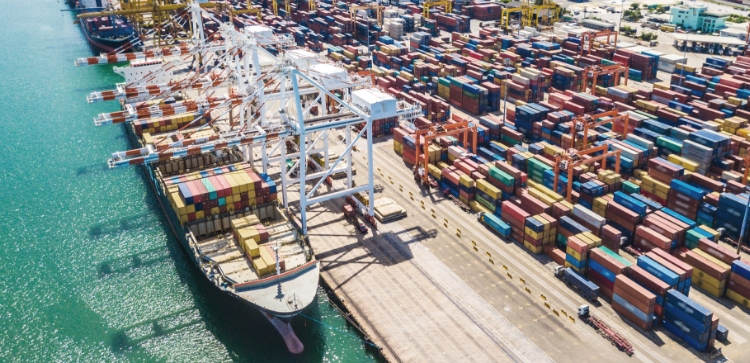 Maersk, unsurprisingly, started the trend. That the Danish shipping giant is ceasing to charge these fees is not what is unsurprising. That Maersk leads the way and is followed by other major ocean freight carriers is what I'm talking about here. I've long blogged about Maersk being the big dog in international shipping that other carriers watch and follow. Despite slipping to number two, behind MSC, on the list of largest ocean carriers by capacity, Maersk still tends to lead the way in the industry.
In fact, Eric Johnson reported today in the Journal of Commerce (JOC) that MSC is latest carrier to follow Maersk's lead when it comes to this demurrage and detention practice:
Mediterranean Shipping Co. has joined a growing list of ocean carriers that will cease charging container detention and demurrage fees to consignees on days a US marine terminal is closed.

MSC, the world's largest container line, said in a statement Thursday to the Journal of Commerce it is working with the US Federal Maritime Commission (FMC) and US regulators "on best practices and requirements for our industry."  
FMC & Congress Scrutinizing Shipping Fees & Practices
Again, it's not surprising to hear MSC bring up the FMC in connection to detention and demurrage fees.
The Federal Maritime Commission has been looking into these fees for a while now, and appear to be increasing regulation on them. To give a little idea as to the recent progression of the FMC on detention and demurrage, here are a few of the blogs Universal Cargo posted over the last five years on the topic:
In March of 2018 – FMC Investigating Detention, Demurrage & Per Diem Charges
In September of 2019 – FMC Finally Addresses Unfair Demurrage & Detention Charges
In April of 2022 – FMC Finally Acts on Unfair Fees with Hapag-Lloyd Fine
Perhaps that last story, where the FMC actually fined Hapag-Lloyd for violating the Shipping Act with unfair detention fees, is part of what has caused carriers to start changing their policy relating to these kinds of fees.
Maybe, it's the fact that Congress and the FMC have been targeting the international shipping industry for major regulation increases, not only in going after fees but also adjusting antitrust regulation that could break up carrier alliances by halting their vessel sharing agreements.
The commission will soon be issuing new rules around detention and demurrage fees, which may have carriers adjusting policies now to show a fairer way to implement the fees, so the FMC doesn't set restrictions at levels the shipping lines would consider too extreme.
Johnson touches on the regulatory situation in his JOC article:
The fast-moving developments around changes to detention and demurrage billing are happening amid an ongoing rulemaking process by the FMC around the assessment of such charges to consignees and their drayage representatives. The agency has until mid-June to issue final rules on detention and demurrage billing, a process mandated by the passage of the Ocean Shipping Reform Act of 2022 (OSRA-22) last June
Risks of Government Involvement in the International Shipping Industry
I've long been an advocate for some regulatory changes in the international shipping industry.
Perhaps the two things I've most persistently brought up in Universal Cargo's blog are carrier alliances and detention and demurrage fees. However, there is a great deal of risk when seeing the government increase regulation in an industry. Typically, the more the government gets involved in an industry, the more expensive that industry becomes. See education and health care for examples.
In his article, Johnson did include an opposition voice to ending the practice of charging shippers detention and demurrage fees on days port terminals are closed:
Earlier this week, the head of the US' largest marine terminal operator (MTO), Ports America, decried the idea that shippers should not be assessed demurrage fees if a terminal is closed on a holiday or weekend and allowable free time has ended. 

"The costs borne by the MTO in storing a container at the terminal that has improperly exceeded its free time remain constant, whether or not the terminal is open," Ports America President and CEO Matthew Leech said in testimony Tuesday during a House committee hearing on maritime and supply chain issues. "A marine terminal is not intended to be used as a warehouse." 
The risk of increased port congestion and costly delays for shippers is something worth considering when it comes to both regulatory and carrier policy around the topic of detention and demurrage fees.
In addition, the FMC funding has gone way up, as have the number of recent legislative proposals around the international shipping industry in general. It seems we are in a legislative boom when it comes to the supply chain. The worry is that boom will blow up into a much more expensive climate for shippers.