What's Stalling U.S. – China Trade Deal Talks?
Asking what's stalling trade deal talks between China and the U.S. presupposes the negotiations are indeed stalled. And, boy, are they stalled.
Talks Broke Down in March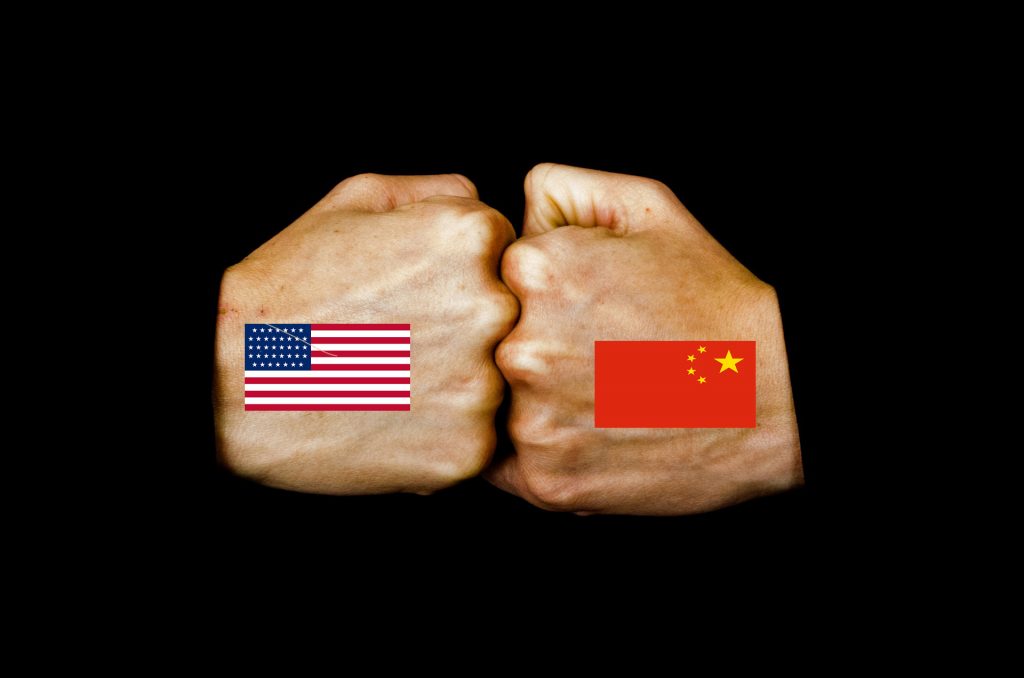 At the beginning of the year, there was plenty of optimism to be found about U.S.-China trade deal negotiations. Reports were generally positive about the direction in which talks were going. Then March arrived, and that optimism came crashing down as President Trump announced previously delayed tariffs hikes on $200 billion worth of Chinese goods would be going into effect.
Of course, within days, China announced retaliatory tariffs, and it felt like the whole trade war was starting over.
In the months that have followed, we've yet to see any momentum regained on trade talks between the countries. There have been a few stories of note relating to the U.S. – China trade deal negotiations, like trade talks between the U.S., EU, and Japan taking aim at China; however, it wasn't until two weeks ago that a news story really gave an inkling of hope that negotiations might start rolling toward a deal again.
President Trump & President Xi Agree to Resume Negotiations
The above referenced story, headlining many major news sites, was President Trump and President Xi meeting and agreeing to resume trade talks. Peter Baker and Keith Bradsher reported in the New York Times on June 29th:
President Trump and President Xi Jinping of China agreed on Saturday to resume trade talks after a seven-week breakdown…

The agreement, brokered during more than an hour of discussion between the leaders, did not by itself signal any major breakthrough in resolving the fundamental conflict. But it represented a temporary cease-fire to give negotiators another chance to forge a permanent accord governing the vast flow of goods and services between the two nations.
Ceasefire Déjà Vu
Does this story sound familiar? It should. It's very reminiscent of when Presidents Trump and Xi met on December 1st of last year, calling a 90-day trade war ceasefire in order to conduct trade deal negotiations. The ceasefire delayed those hikes to 25% tariffs on $200 billion worth of Chinese goods that at the time was scheduled to take place January 1st, 2019. But, obviously, it didn't stop them.
The ceasefire did, however, come as a major relief at the time to U.S. shippers who import goods from China. Yet even on the day that birthed relief and optimism — or perhaps wishful thinking — that a trade deal with China would soon be reached, came an escalation in tension and reason to believe a trade deal was not within sight.
I wrote at the time:
In one country, President Donald Trump and President Xi Jinping ate dinner together and worked out a ceasefire on the trade war between the U.S. and China. In another country, an arrest was happening to escalate that war….

…

The arrest happened in Canada and may have a major impact on how fruitful the negotiations between the U.S. and China will be over this 90-day period. To say that impact is not likely to be positive would be a significant understatement.
CFO of Chinese tech giant Huawei, Meng Wanzhou, was arrested in Canada on Saturday with the U.S. seeking extradition.
Huawei Technologies at Center of Trade Deal
China's tech giant Huawei still plays a pivotal role in trade talks between the U.S. and China, as Baker and Bradsher's New York Times article goes on to say:
Mr. Trump promised to hold off on his threat to slap new 25 percent tariffs on $300 billion in Chinese imports, and he agreed to lift some restrictions on Huawei, the Chinese technology giant at the center of a dispute between the nations.
Shippers' hopes of never seeing those 25% tariffs on 300 billion more dollars worth of Chinese goods are likely dampened by the eventual implementation that occurred with the previous set of tariff hikes.
Especially with trade deal talks stalled by, you guessed it, Huawei Technologies. William Mauldin and Chao Deng reported in an article published by the Wall Street Journal:
Progress toward a U.S.-China trade deal has stalled while the Trump administration determines how to address Beijing's demands that it ease restrictions on Huawei Technologies Co., people familiar with the talks said.

At that time, Mr. Trump said the U.S. would allow some U.S. firms to sell products to Huawei, the Shenzhen-based telecommunications giant that Beijing sees as a strategic priority and Washington considers a national-security threat.

Yet so far administration officials haven't reached consensus on which semiconductor chips and other products can be provided to Huawei without triggering security concerns or giving the company a strategic edge.
Trade Deal Talks Are Stalled by Conflict Over Huawei
Yes, there are many complexities involved in the trade talks between the U.S. and China, but it looks like none of those can be worked out until some kind of compromise is reached concerning Huawei.
The Huawei issue is stalling U.S.-China trade deal talks.
When some resolution is reached on Huawei, we should see the countries back at the negotiation table with rumors circulating about negotiations going well. The truth of those rumors will probably be debatable. I wouldn't hold my breath that a trade deal is coming anytime really soon.