Will Transpacific Shipping Demand Be Strong Into 2021?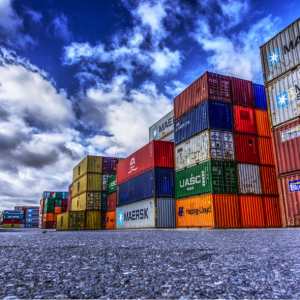 Transpacific shipping is strong right now. Despite predictions by experts earlier in the year that 2020 would see no international shipping peak season, we have had and are in a strong one. Will transpacific demand continue to be strong in the upcoming months or will we see it fall off as soon as a couple weeks from now? Greg Miller put forward evidence that transpacific shipping demand will remain strong through the rest of the year and even into 2021.
Strong Shipping Container Orders Could Mean Strong Demand Into 2021
Miller reported in an FreightWave article:
Watch the containers to see which way the economic winds will blow. How many are ordered, for when and for how much. And if you do, you'll see that box demand is strong — not just through year-end, but into 2021.

Three of the largest container-equipment lessors — Triton (NYSE: TRTN), Textainer (NYSE: TGH) and CAI International (CAI) — conducted virtual presentations for institutional investors over the past week, hosted by Keefe, Bruyette & Woods (KBW). Notes on those presentations provided to FreightWaves by KBW paint a rosy picture of consumer demand.

…

"Triton expects to see sustained heightened activity through the fourth quarter, while demand could remain strong through the Chinese New Year [in mid-February 2021]," reported KBW.

A handful of producers in China build almost all of the world's containers. "At this point, factories are now full through January and are taking orders for February and March delivery," KBW said, reporting on Triton's presentation.

"Based on indications from customers [shipping lines], demand looks like it is going to continue into the first quarter," speakers said in the Textainer and CAI presentations.
This certainly sounds good for international cargo shipping demand for October, November, December, and the beginning months of 2021. I definitely don't think demand is suddenly going to drop off to nothing in these months, but there could be other factors affecting shipping container orders beyond shipping demand (which undoubtedly factors in).
Other Causes for Heightened Container Orders
Since March (and even before), carriers have had problems getting shipping containers back where they're needed. Much of that was caused by the hundreds of sailings ocean freight carriers blanked (cancelled). Additionally, limited hours at ports and governmental shutdowns and restrictions placed on businesses made it difficult for shippers to return shipping containers.
On March 5th, we posted about shippers being hit with coronavirus-related detention fees when shippers weren't able to give containers back on time for reasons beyond their control.
Currently, carriers are experiencing container shortages. That was no surprise after all the blanked sailings and problems getting containers back followed by a strong peak season. It's not surprising that when carriers experience container shortages they would increase container orders.
An additional factor to consider is how well carriers have done in 2020. They turned a year in which they were projected to lose billions into the most profitable year they've had in recent memory. Carriers did this largely by shrinking capacity below market demand by blanking so many sailings through their alliances and driving freight rates up to record numbers. When businesses do well, they're in a better position to invest in assets they need, such as shipping containers.
I don't want to throw a wet blanket on indications of continued strong demand for transpacific shipping and international shipping in general. I just also see indications pointing to this being a strong peak season year with demand patterns we could expect from traditional shipper behavior.
2020 Peak Season Shipping Behavior Vs. Typical Years
In a typical year, demand decreases in the first week of October when the Chinese Golden Week takes place. Often, the Golden Week marks the end of the peak season. Or the beginning of the end as demand begins to drop. However, there are really strong years when demand remains strong through October, even extending the peak season into November.
2020 is obviously an abnormal year. There is, however, still demand created during these traditional peak season months by retailers preparing for the holiday season. On top of that, businesses are reopening, and that plays a factor into current demand. There's also been a shift to more online shopping, which creates demand for international shipping and has been a big factor in making international shipping demand stronger than expected for many months in 2020.
August and September are traditionally the biggest months of the peak season. Some think October will be just as strong as this year. I've already said in previous posts I don't believe October cargo volume will be as high as September's. For shippers, that should mean 2020's historic rise of freight rates should finally peak and start coming down. Carriers' unprecedented control of capacity, of course, will have something to say on that front. However, none of that is to say October's demand is or will be bad.
Right now, looking at Universal Cargo's import/export sales numbers, October shipment numbers are sitting a little less than halfway between July and August's shipment numbers. And there's still time for that to grow some more. Typically, the peak season gets going in earnest somewhere between the latter part of July and the beginning of August. So while July, not surprisingly, saw some growth from June, Universal Cargo's shipment numbers saw a much bigger jump from July into the full peak season month of August this year, increasing by almost 80% more shipments.
September was even better than August, which wouldn't be abnormal. Now that October is almost here, seeing its shipments decline from September but not all the way down to July numbers is not at all out of line with seasonal demand behavior either.
Still, shipping demand is solid enough to make me consider this a strong peak season that does not come to an abrupt halt with October. There are just over 33% more shipments scheduled for October than Universal Cargo saw for July. While there's still room for October shipment growth, we're currently looking at just over 25% fewer shipments than August and a little more than 40% fewer shipments than Universal Cargo saw in September.
To me, that indicates we've likely seen the peak of the peak season with numbers starting to come back down in October, as would normally be expected. Demand is still not bad, and Miller's reporting on container orders does give some hope that as we hit the slow international shipping months, especially the early months of 2021, the market demand won't go as low as it often does.