2 Big Problems Ocean Freight Shipping Faces in 2019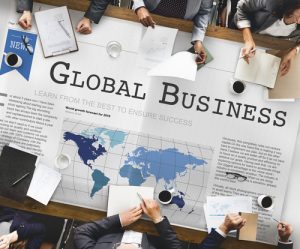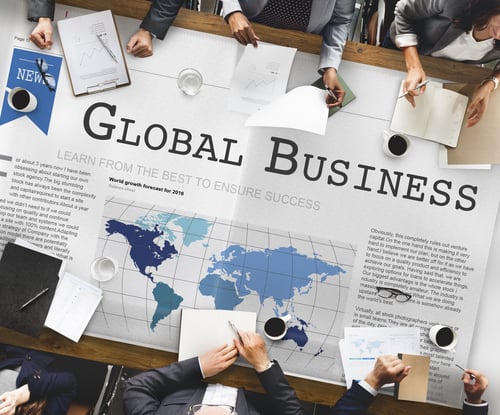 We live in a global economy where about 90% of the world's goods are transported by sea, but it hasn't been smooth sailing for the ocean freight shipping industry in recent years. And the waters could get even choppier in 2019.
Though they finally appear to be getting a handle on it, ocean carriers have been plagued by overcapacity for a long time. While that has often meant low, even record low, freight rates for shippers, it also meant financial struggles and losses for carriers. We've watched as carrier competition in the industry shrunk through buyouts, mergers, alliances, and even bankruptcy.
It got so bad that Maersk, the top dog of ocean freight carriers, predicted competition in the industry will shrink to only three global companies.
Ultimately, shrinking carrier competition is a bad thing for shippers. In general, monopolies and oligopolies tend to mean higher prices for poorer service. Obviously, that's not what shippers want to see in the ocean freight industry. Financially healthy carriers benefit shippers and are needed for stability and reliability in the international shipping of goods.
Despite recent months of carriers managing better control of capacity and healthier freight rates, their future is uncertain. In fact, carriers may face their biggest challenge yet in 2019.
Here are the two big problems threatening the ocean freight industry in 2019.
1. IMO Cleaner Fuel Mandate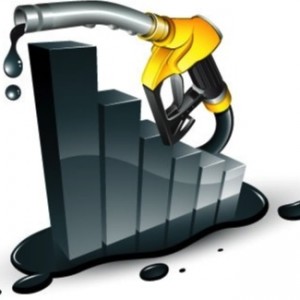 In 2019, carriers have to figure out how to become compliant with the International Maritime Organization's (IMO) mandate to reduce the maximum amount of sulfur content in fuel. Currently, there is a 3.5% limit. On January 1st, 2020, the sulfur cap falls to 0.5%.
No matter how carriers reach the cleaner fuel levels — whether through "scrubbers" acting as onboard treatment plants to remove harmful gasses from ship engines and exhausts, much cleaner alternative fuels to the dirty fossil fuels currently used, electric ships, or actual sailing ships — the transition is expensive.
To say carriers are worried about the financial costs of meeting the 0.5% sulfur cap on fuel would be an understatement.
"We're all going to go bust" is what MOL President and CEO Junichiro Ikeda told the Financial Times would happen to ocean carrier in the near future because of the costs of transitioning to this cleaner fuel level.
This will be a trying year on already struggling carriers as they get ready for the sulfur content rule change. For many carriers, how successful they are at passing increased fuel costs on to shippers could be the difference between competing in the industry and going bust or getting assimilated by a competitor.
In a Journal of Commerce (JOC) article, Peter Tirschwell wrote "the industry has never before faced a regulatory mandate with more potentially disruptive impact" than it does with the impending IMO fuel rule.
2. Trade War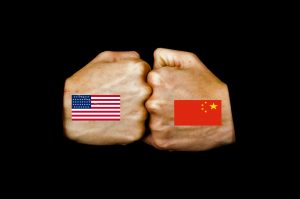 How all the current trade war business plays out looms large over the ocean freight industry in 2019.
There is a ceasefire on the escalating tariffs of the trade war between the U.S. and China right now as the countries are in trade negotiations.
However, there is much uncertainty over whether a deal will be reached before the ceasefire's March 1st deadline. If a deal is not reached by then, the U.S. is scheduled to increase tariffs from 10% to 25% on approximately $200 billion worth of Chinese goods.
The trade war actually helped carriers in the latter part of 2018 as U.S. shippers raced to import goods from China before tariff hike deadlines hit. That inflated and prolonged ocean freight's peak season and helped profitability for carriers.
The downside to that is decreased freight volume is bound to follow. If the trade war between the U.S. and China begins escalating again, volume of goods moved between the countries could take a hit. Decreased demand is not something an industry struggling with overcapacity needs.
Obviously, the tariff battle between the U.S. and China is the first thing to come to mind when one says trade war; however, President Trump's tariff moves have triggered trade tensions between the U.S. and many countries around the world. After President Trump's aluminum and steel tariffs hit, the news was littered with headlines about retaliatory tariffs from and possible trade wars with even ally countries.
We posted articles in this blog about retaliatory tariffs from Canada and the U.S. and EU sitting on the verge of trade war.
Protectionist policies and trade war activities could hurt the ocean freight industry by negatively affecting cargo volumes simultaneous to the industry facing increased costs because of the fuel mandate.
Conclusion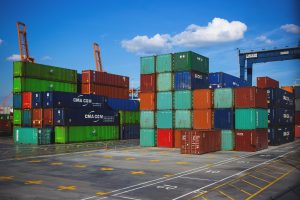 2019 will be a hard year for carriers in the ocean freight industry.
Carriers desperately need to maintain discipline when it comes to capacity because they face significant cost increases and the possibility of trade war decreasing demand. They can't afford the downward pressure on freight rates overcapacity brings.
That also means carriers have added motivation to avoid undercutting each other's freight rates and be disciplined on enforcing and maintaining general rate increases (GRI) and other fees imposed on shippers.
While carriers do everything they can to maintain the gains they've made recently in freight rates, achieving profitability will still be difficult when facing the challenges of 2019.
Shippers should expect 2019 to be a year of higher freight rates and fees.
However, it is possible one or more carriers may still choose to undercut rates and fees of others, making a market share grab and creating downward freight rate pressure in the industry again. The intent would be to outlast or acquire competitors who struggle going into 2020 when the difficult IMO fuel mandate hits and new megaships are scheduled to arrive.
Get ready for an interesting couple of years.