Rail Strike Watch: Another Union Rejects Tentative Labor Agreement
Another union has voted to reject the tentative labor agreement the White House pressured union and railroad negotiators to reach back in September, at the last moment before unions could, and likely would, have gone on strike. Members of the International Brotherhood of Boilermakers, Iron Ship Builders, Blacksmiths, Forgers & Helpers (IBB) voted against ratifying the agreement, Ari Ashe reported in the Journal of Commerce (JOC).
The threat of a rail strike – which, shutting down supply chains across the U.S., would have been disastrous for Democrats trying to maintain political power – was effectively pushed back until after the midterm elections. Now we're past the elections and moving dangerously close to a strike lining up with the Christmas season.
From the moment the tentative agreement was announced, union members have shown displeasure with it. The main area of complaint has been that it fails to meet union demands for more sick leave. However, there have also been many rumblings about the lack of transparency with the deal in general and a feeling that some union members have expressed that this deal is being forced on them.
Still, seven of the dozen unions that rail workers are split into have ratified their agreements with the railroads. But it only takes one to refuse ratifying and then to go on strike to shut down the railroads and freight from moving across the country.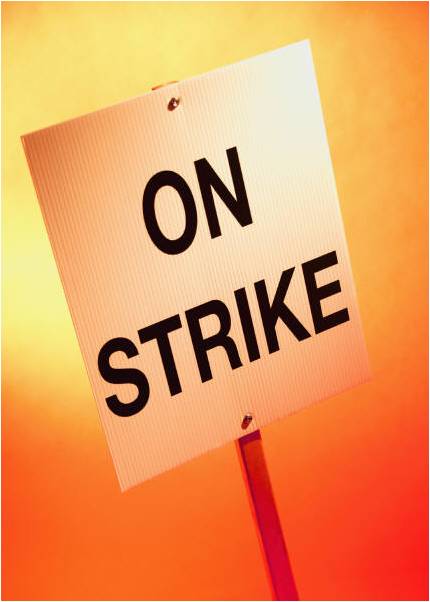 There is still some time for the railroads and this latest union to reject the deal to work out their differences. Ashe wrote in her JOC article:
Negotiators representing the IBB and US rail management will now return to the table to hammer out their differences, with both sides having agreed to a "cooling off" period — i.e., no strikes or lockouts — until Dec. 9.
Last week, the The Brotherhood of Maintenance of Way Employes Division (BMWED) extended its cooling off period to end at the same time as the Brotherhood of Railroad Signalmen's (BRS) cooling off period, on December 4th. Those are the other two unions that rejected the tentative agreement.
It is likely these two unions will now line up their cooling off period with IBB's because BMWED already announced it would move its cooling off period's end to December 9th if either the Brotherhood of Locomotive Engineers and Trainmen (BLET) or the Sheet Metal, Air, Rail and Transportation Workers-Transportation Division (SMART-TD) voted down the contract.
BLET and SMART-TD are the two largest rail worker unions and the last two to vote on ratifying their tentative labor agreements.
Many retailers who import their goods stocked up for the holidays early because of all the supply chain turmoil there has been and the threat of further disruption by the International Longshore & Warehouse Union (ILWU) contract negotiations at West Coast ports. Those negotiations have indeed turned contentious and disruptive. However, that early stocking only brings a very limited amount of mitigation to the damage a rail strike would do. An estimate on the damage to the U.S. economy is $2 billion per day.
It is expected that if the rail unions go on strike, Congress will act within its power to stop the strike. However, some doubt has crept in. When a strike seemed evident in September, Democrats refused to join Republicans in acting to block the potential strike, according to reporting from Chris Isidore in a CNN Business article. Isidore went on to give a quote from Democrat leadership that shippers would likely find alarming:
Sen. Richard Durbin, the second highest ranking Democrat in the Senate, told CNN at that time that "I don't think it's likely we will intervene." He said that avoiding a strike "depends on the parties in negotiations stepping up to the plate."
It's disturbing to think Congress would let such a blow just happen to the U.S. economy. But then again, Congress has been dealing blows to the U.S. economy already with trillions of dollars in spending that sends inflation soaring.
Meanwhile, BMWED is using this extended cooling off period to lobby congress not to interfere with a strike. The union stated in a release:
This will also provide an opportunity to increasingly educate Members of Congress – who have been out of session and consumed by the mid-term elections – about the railroad workers' state of despair that management has created, and the railroad workers' need for paid sick time off.
That leaves us moving ever closer to a potential rail strike that would shut down U.S. supply chains with a chance that Congress will be unwilling stop it. Of course, we'll be keeping an eye on the situation with our rail strike watch here at Universal Cargo.
Related Posts
Rail Strike Watch: Potential Strike Pushed Back to December
7th Union Ratifies Rail Worker Deal, But Strike Threat Still Looms
November Rail Strike Looks Likely After Railroads Rejects Union Offer
Major Rail Union Rejects Tentative Agreement, But If Strike Happens it Won't Be Until After Elections
Threat of Rail Strike Is Not Over
Railroads & Unions Reach Tentative Agreement Preventing Strike
Railroad Unions May Strike This Week w/ $2B-a-Day Consequences
Railroads Reach Deal w/ 3 Unions – More to Do to Avoid Strike